The Hubsan X507A drone is one of the best drones of the Hubsan brand. 2019 Hubsan X4 H507A+ Star Pro Drone has built-in GPS and a 720p camera with a live stream directly to your smartphone using WIFI. There are several flight Modes, including Next, Orbit, and Waypoint modes, which are typically reserved for more expensive drones. In fact, for my Parrot Bebop 2, you have to pay half the Hubsan price for activating these features!
Rather than a dedicated controller, you use an app on your smartphone to control it. But for occasional use, I see it more as a benefit. Hubsan has a slightly more expensive version of this drone that comes with a Bluetooth controller if you prefer.
2019 Hubsan X4 H507A+ Star Pro Drone – Specifications and Price
To start:
The 2019 Hubsan X4 H507A+ Star Pro Drone is well packaged with a spare set of blades, a single 550 mAh battery, and a USB charging cable. There is also a screwdriver to change the propellers and four propellers. I would recommend keeping the box to transport the drone. The drone is well built and does not seem cheap. A microSD card allows you to record videos and photos. Capacities up to 64 GB are supported, and a class 10 speed is recommended. I am using an 8GB Kingston Class 10 card. Before you leave, you need to download the free X-Hubsan app from the app or the Playstore on your phone to control the drone.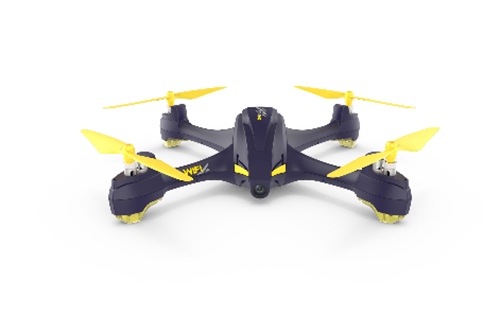 Steal the drone:
Insert the charged battery in the quadcopter and hold the power button for about 4 or 5 seconds to turn on the drone. Access WIFI settings on your smartphone and choose the Hubsan WIFI network you want to connect to. Enter 12345678 when prompted. Before each flight, you must perform a 2019 Hubsan X4 H507A+ Star Pro Drone calibration by rotating it horizontally then vertically with the camera pointing down.
You must then wait for a GPS fix, which may take some time. Once you have found your GPS position, press the Auto Takeoff button. The drone will go up to one meter in height and maintain its position without you having to touch the controls. You can then use both virtual joysticks to control it.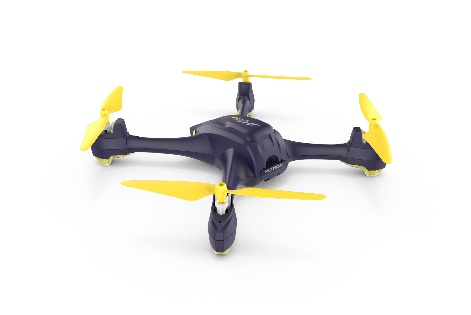 You can save photos or videos to the microSD card by pressing the red recording button for the video and the gray button to take a picture. To switch from one mode to another, press down icon. To land the drone, press the Auto-Landing button.
Performance and battery life:
This 2019 Hubsan X4 H507A+ Star Pro Drone does not need any particular skill to fly as it is very stable. Once the battery level decreases. The pilot can use the supplied USB charger with a power supply, but there is no fast charge, and you have to wait an hour for the battery to charge, which is not very convenient.
Using your phone to control the drone is more than acceptable, although I know it might put some back. The drone goes up and down quickly, but the speed of advancement and recoil is slow if you have already piloted larger drones.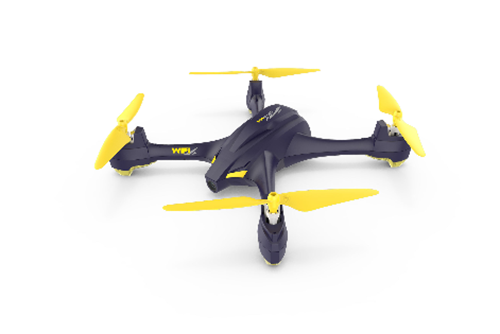 Camera Quality:
The Hubsan X4 H507A+ Star Pro Drone video quality is 720p, so no Full HD or 4K more expensive drones. The quality is quite acceptable, but unfortunately, there is no image stabilization. Its quality is comparable to that of video capture of a video recorded with less than 1 megapixel. It is probably better to record a video and extract a photo.
Live streaming on your smartphone works surprisingly well and is one of the best features of the drone. The resolution is quite low, and there are stuttering and lag, but it is acceptable. The Wi-Fi connection is reliable, and I have not lost the connection even once, although I tried to keep it within 100 meters.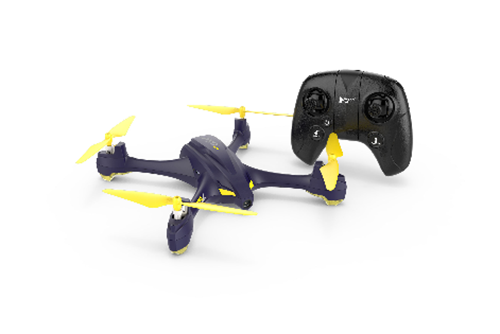 Modes of flight
In addition to the standard flight mode, there are some other modes.
In Waypoint mode, the pilot can draw a route on the satellite map, and the drone will follow it. Tap the Change Mode button and select Waypoint Mode. Draw a flight route and click Submit. Then, take off and click 'Done' to start the defined way. You have to work very fast with limited battery life.
2019 Hubsan X4 H507A+ Star Pro Follow Me mode is easy to use, press the Switch Mode button and choose the Follow mode. It can work to some extent, but not enough for something particularly useful. Its sort of like follows me as I stroll through this field in the attached video.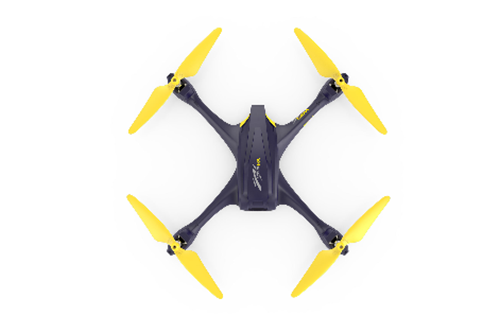 Orbit mode probably worked best in all three flight modes, although it is a bit difficult to know where it is going. Press Mode Swap again and select Orbit.
2019 Hubsan X4 H507A+ Star Pro Drone – Price
Hubsan H507A+ price is less than the 2019 Hubsan X4 H502S X4 Desire FPV.
Price Range: Almost $ 99.99
2019 Hubsan X4 H507A+ Star Pro Drone – Technical Specifications
| | |
| --- | --- |
| Size | 7.3*7.3in |
| Max Flight Time | 9 minutes |
| Battery | 7.6V 550mAh Li-Po |
| Charging Time | 200 minutes |
| Distance | 300 meters(with Relay) |
| Flying Weight | 162g |
Conclusion
The Hubsan drone impressed me a lot, especially considering its price. 2019 Hubsan X4 H507A+ Star Pro Drone is easy to fly with a one-click takeoff and landing; live video works well, and built-in GPS with automatic return home is a feature for which I would expect to pay more. The build quality far exceeds that of most industrial drones I've tested, and the configuration and control application of the drone is well thought out.
The 2019 Hubsan X4 H507A+ Star Pro Drone battery life is disappointing, especially if you want to use the flight modes, including Waypoint mode. The video quality is correct, but without image stabilization, it will not be beneficial. It is one of the best drones at an affordable price and a cut above cheap and nasty toy drones. And that can make you taste something bigger and better!