Introduction to Small Drone Market Technology
A drone is an unmanned aircraft. Small Drones Market are more formally known as unmanned aerial vehicles (UAVs) or unmanned aircraft systems. Essentially, a drone is a flying robot that can be remotely controlled or fly autonomously using software-controlled flight plans in its embedded systems, that work in conjunction with onboard sensors and a global positioning system (GPS).
UAVs were most often associated with the military. They were initially used for anti-aircraft target practice, intelligence gathering, and, more controversially, as weapons platforms. Drones are now also used in a range of civilian roles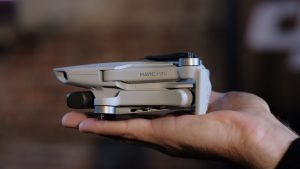 Drones, which were originally designed for the military and aerospace industries, have made their way into the mainstream due to the increased safety and efficiency they provide. These robotic UAVs operate with varying degrees of autonomy and without a pilot on board. The autonomy degree of a drone can range from remotely piloted (a human controls its movements) to advanced autonomy, in which sensors and LIDAR detectors are used to calculate its movement.
Basic: Small Drone in Market 
Unmanned aircraft systems (UAS) or unmanned aerial vehicles are terms widely used to refer to drones (UAVs). It is a flying robotic system that may be remotely controlled or flown autonomously using flight plans controlled by software.
A small unmanned aircraft system (small UAS) or small drone is defined by the Code of Federal Regulations (CFR) as a small unmanned aircraft and its associated elements (including communication links and control components) that are required for the safe and efficient operation of the small unmanned aircraft in the national airspace system.
Small drones comprise of micro- and mini-drones weighing less than 2 kg. They can be launched manually or take off vertically, necessitating short or nonexistent runways. Small drones are typically connected with military purposes, such as intelligence collecting and others. In addition, they have a wide range of uses, including precision agriculture, help to first responders, and safe inspection of vital infrastructure, such as oil and gas pipelines.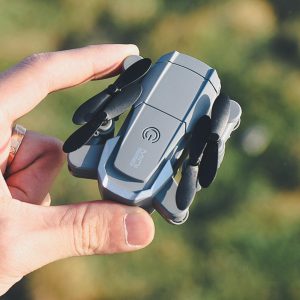 During the projected period, the market for small drones is anticipated to expand due to an increase in operational efficiency and desire for enhanced surveillance. However, rigorous drone restrictions and a shortage of qualified and trained workers are projected to restrain the market growth of small drones over the projection period. In contrast, advancements in drone technology and a rise in worldwide defence spending are anticipated to bolster the small drones market throughout the forecast period, consequently creating a more favourable environment for the market's growth.
The market for tiny drones is split by size, type, application, and geography. The market for small drones has been divided into nano drones and micro drones based on their size. This market has been divided into fixed-wing and rotary-wing categories. This market is segmented by application into commercial, defense, and recreational. The market is evaluated regionally, including North America, Europe, Asia-Pacific, and LAMEA. This study profiles 3DR, AeroVironment Inc., Autel Robotics, BAE Systems Plc, DJI Technology, Hubsan, Elbit Systems Ltd., Parrot SA, SkyDio, and Teledyne FLIR LLC as key market participants.
Increasing Small Drone Acceptance in Air Logistics Services to Drive Growth
The market is anticipated to expand because of the growing demand for lighter and faster delivery and transportation in logistics. Spicexpress, the cargo division of the airline Spicejet, said in June 2021 that a trial project for commercial drone delivery will commence by the end of the year.
Spicexpress, an air cargo provider, and delivery, an e-commerce logistics platform, have signed an MOU to develop drone delivery capabilities in India. The freight division of Spicexpress is one of the key consortiums selected by the Directorate General of Civil Aviation (DGCA) to conduct beyond visual line of sight (BVLOS) drone trials in the United States.
In recent years, the economic potential of miniature drones has garnered considerable interest across industries. Drone autonomy is transforming operational procedures and enabling new commercial applications. Media, entertainment, advertising, precision agriculture, real estate, surveying, building, remote sensing, environmental monitoring, emergency management and disaster response, and forest monitoring are all industries that utilise drones extensively.
The commercial drone industry, which includes drones used for mapping vineyards and monitoring construction, fared significantly better in the face of the pandemic in 2020, increasing by 23 percent, compared to an 18 percent increase in 2018.
However, expensive component and device costs may restrict market expansion.