The armed forces have mainly used drones for surveillance and other military purposes in the previous decennary. However, drones are becoming more popular among fans around the world. Aerial photography, geographic mapping, and real estate are just some of the areas that have embraced the use of drones. Real estate agents and photographers looking to advance in their careers should consider investing in a drone. This Hubsan 2019 X4 H502S Desire FPV Drone Review highlights one of the most successful UAVs under $ 200 on the market today.
Hubsan 2019 X4 H502S Desire FPV Drone – Features and Price
Product Overview
Hubsan is one of the leading innovative companies in the drone manufacturing industry. Although the Chinese drone manufacturer has been very successful with toy drones. The X4 Quadcopter professional series will excite many potential buyers. The new Hubsan X4 H502S is one of the best and among flagship professional drones in the X4 lineup, alongside the H501.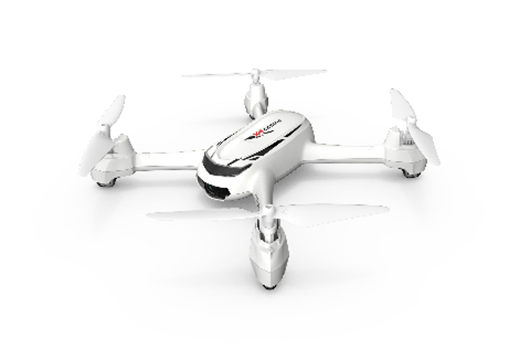 This drone is easy to fly and is specially designed for first-person-view (FPV) inspection. The Hubsan 2019 X4 H502S Desire FPV Drone features a modern, minimalist design and is made from lightweight materials. Hubsan did a fantastic job of equipping the X4 H502 with quality bodywork while keeping the price affordable. Beginner drone pilots looking for a high-quality drone at an affordable price will love this drone.
Model Information
Some of the exciting features of Hubsan 2019 X4 H502S Desire, FPV Drone model, include the GPS Navigation System, which adds autonomous flight modes allowing the controller to capture any content of interest with minimal control. Headless mode – this mode helps to combat the loss of orientation. When activated, the drone will fly automatically from you, regardless of the direction of its front or rear. Altitude hold mode – the Hubsan X4 H501S FPV Drone has barometric sensors that allow you to fly at fixed heights. Enabling this mode will allow you to entirely focus and zoom-in to your subject without having to worry about losing or gaining height.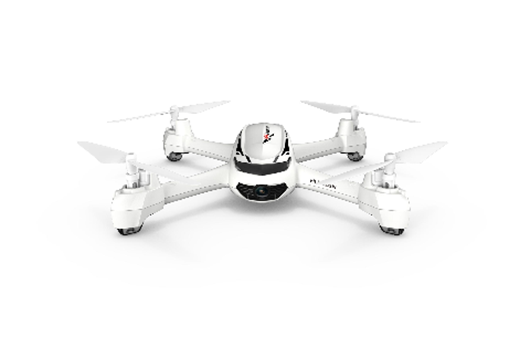 Auto Home Return (RTH) feature – if you lose contact or control your UAV, pressing the RTH button will allow the air vehicle to travel to home using the GPS. Follow Me Mode, which allows the drone to capture every move when you're doing cool things like running or hiking. A real-time 720p HD camera for capturing great videos and photos. A 610 mAh Li-Po flight battery with input/output with a flight time of up to 12 minutes. A 2.4 GHz FPV transmitter with Mode 2 support and a 4.3-inch screen with a resolution of 640px x 480px.
Other Features
Design: The Hubsan 2019 X4 H502S Desire FPV Drone body is made of resistant plastic that protects the interior in case of malfunction. The emergency slideway system also adds an extra shield. When it is deployed allows the controller to safely land on his aircraft if he starts to fall from the sky. Its integrated GPS enables the controller to control it accurately during shooting.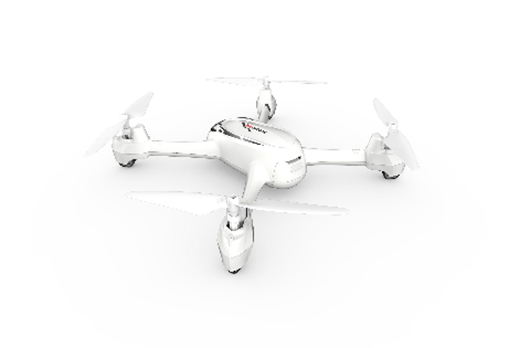 Camera: The camera is one of the significant parts of all other features because it is accountable for capturing sequences and images. The Hubsan H502 is doing with a 2-megapixel 720p HD camera. The camera configuration can record videos at a maximum speed of 30 frames per second. The standard camera does not have a stabilizer function, but you can get an advanced setup with a few extra dollars.
Range and flight time: The drone has a robust 610 mAh Li-Po battery that allows the aircraft to fly for just over 12 minutes. The drone has a decent flight range that does not go over 250 meters. Switching to FPV mode reduces the field to approximately 150 meters. It is an excellent idea to activate the Home Return function if you go over the 100-meter range.
FPV Desire Hubsan 2019 X4 H502S Drone – Price
Almost $ 129.00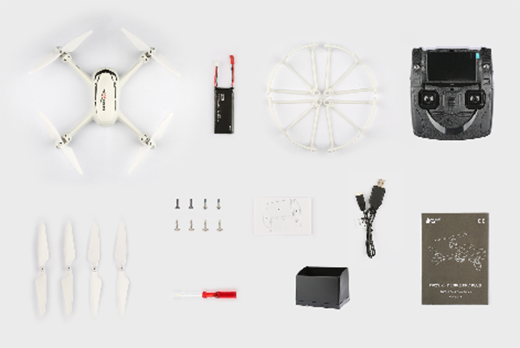 One Package contains the following items;
H502S Aircraft Body (Only 1)
H901A Remote Controller (Only 1)
Transmitter Sun Shade (Only 1)
610 mAh LiPo battery (Only 1)
Propeller A (Only 4)
Propeller B (Only 4)
USB Charging Cable (Only 1)
Screwdriver (accessories) (Only 1)
Propeller A Screw (Only 2)
Propeller B Screw (Only 2)
Protection Cover Screw (Only 8)
Protection Cover (Only 4)
H502S Instruction manual (Only 1)
Hubsan 2019 X4 H502S Desire FPV Drone – Technical Specifications
| | |
| --- | --- |
| Size | 7.3*7.3inches |
| Max Flight time | 12 minutes |
| Flying weight | 155g |
| Battery | 7.4V (2S) 610mAh Li-Po |
| Built-in HD camera | 720P |
| Distance | 200m |
| Charging time | 150 minutes |

Conclusion
The Hubsan H502 offers fantastic features that will appeal to many novice drones' pilots. Return home Follows me, and the GPS navigation system makes it an absolute choice on this price tag. Although there are drones with HD 1080p and 4K camera units, its 720p HD camera can still shoot correct photos. I would recommend Hubsan 2019 X4 H502S Desire FPV Drone to anyone looking for an affordable budget drone under $ 200.