There was a time when the drones that offer to stream a live video link to operate on the ground were a dream, but nowadays, one can buy a mini-drones with built-in cameras. This article will provide complete information about Hubsan H107D+ X4 FPV Plus Mini Quadcopter.
The unique feature of this small quadcopter is that its remote controller is equipped with the built-in LCD screen so that one can experience FPV from his transmitter. One can say that is would be much difficult to fly a drone with such a small screen. But on test flights out flight experts found that it is one of the best learning device, which is very easy to fly. No doubt, Hubsan is a very famous brand due to its quality products and high performing drones. The Hubsan H107D+ X4 FPV Plus Mini Drone  is the perfect example.
The H107D+ X4 is very popular in the entire Hubsan lineup because it is also known as one of the smallest camera drones in the world. It features an enhanced motor that offers breathtaking performance. The new feature is an altimeter that allows the drone in Altitude mode to remain at the same height as in the Hubsan H107D X4.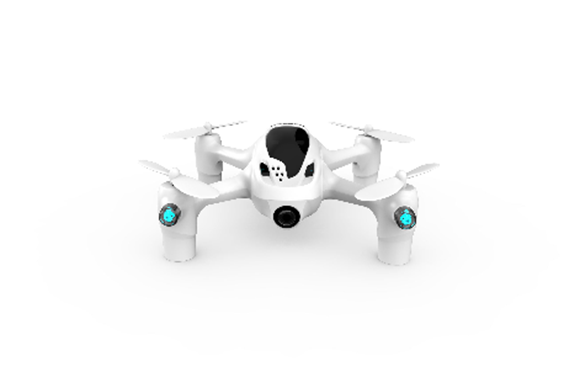 Hubsan H107D+ X4 FPV Plus Mini Quadcopter – Features and Price
Dimension
The drone is tiny and light in weight, weighing only 57 grams. The remote control is robust because it contains a built-in LCD screen where the pilot can watch the video transmission by using a 2.4 GHz connection. The Hubsan H107D+ X4 is also known as the First Person View called short FPV.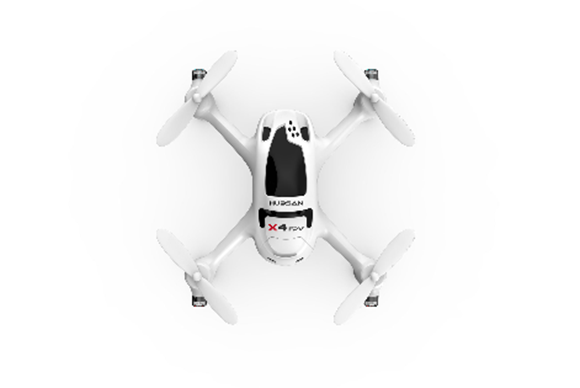 Picture and Video
The new Hubsan H107D+ X4 may look like a toy, but don't take it lightly. It can shock you with its FPV feature. It can also store a vast number of photos and videos on the miniSD card. For this purpose, the transmitter comes with two buttons. The first button is to take a picture and the second button is to start or stop video recording. There is no option for image stabilization. The photos have a resolution of 1600 x 1200 pixels and the video in HD 720p. The picture quality is awe-inspiring for this mini-drone. The exposure is slightly jerky adjusted during filming, and the images are not defined sharply.
3 minutes charging, 7 minutes flying
This mini-drone contains 520 mAh LiPo battery, and it can be charged via a mini USB connector. A special cable is supplied for this purpose, and the owner has to purchase an adapter separately. This mini drone allows us to charge the battery, so experts recommend additional flight batteries if someone wants to fly longer. One charge will fly about 6 to 7 minutes while the charging takes only 30 minutes. Four AA batteries power the transmitter.
Outdoors Flying
Flying outdoors is much fun, and the pilot only has to take care of the wind. This Hubsan H107D+ X4 does not have GPS, and it will, therefore, not automatically hoover or fly back home. Moreover, the transmitter range i.e., a few tens of meters. Don't steal this little drone too far away because it will cause losing the signal and control over the drone.

Unique Key Features
360 Flips & Rolls
High Definition Camera
Headless Mode for Easy Control
Altitude Position Hold
First Person View Piloting
Hubsan H107D+ X4 FPV Plus Mini Quadcopter – Price
The new Hubsan H107D+ X4 FPV Plus Mini Quadcopter is available for $ 83.99.
Hubsan H107D+ X4 FPV Plus Mini Quadcopter – Technical Specifications
| | |
| --- | --- |
| Size | 4.17*4.17in |
| Max Flight Time | 7 minutes |
| Battery | 3.7V 520mAh Li-Po |
| Charging Time | 60 minutes Distance- 100 meters |
| Camera Resolution | 1920*1080P |

Conclusion
The article has been covered under Copter Catalog, and it provides complete information of Hubsan H107D+ X4 FPV Plus Mini Quadcopter. It is concluded that it is a somewhat expensive drone with just features, but its high performance and stylish looks make it a most demanding drone. If someone wants to fly a costly camera drone that this Hubsan H107D+ X4 is the best option.