The new 2019 Aeryon SkyRanger R70 Drone, another impressive quadcopter recently launched that gives the remarkable performance of all times. This drone has got fame in 30 countries due to its outstanding design and formidable real-time aerial intelligence. It is the world's most demanding UAS operators, which is always ready to serve in the most challenging environment. The Aeryon brand is pushing the small UAS performance envelope even further with more computing power, more preload capacity, and more advanced software features. The new 2019 Aeryon SkyRanger R70 Drone can deliver a broader range of mission capabilities in a more comprehensive set of environments. The review of the original Aeryon 2019 SkyRanger R70 with its features and pictures are given below.
2019 Aeryon SkyRanger R70 Drone – Features
Intelligent
The new 2019 SkyRanger R70 Drone comes with the multiple embedded NVIDIA TX2 processors. This quadcopter features the flying supercomputer with an engine for real-time artificial intelligence at the network edge, including object detection and classification better than 2019 Aeryon SkyRange R60 Drone. This drone model features the four dedicated computer vision cameras that enable autonomous operations and flights in GPS-denied environments.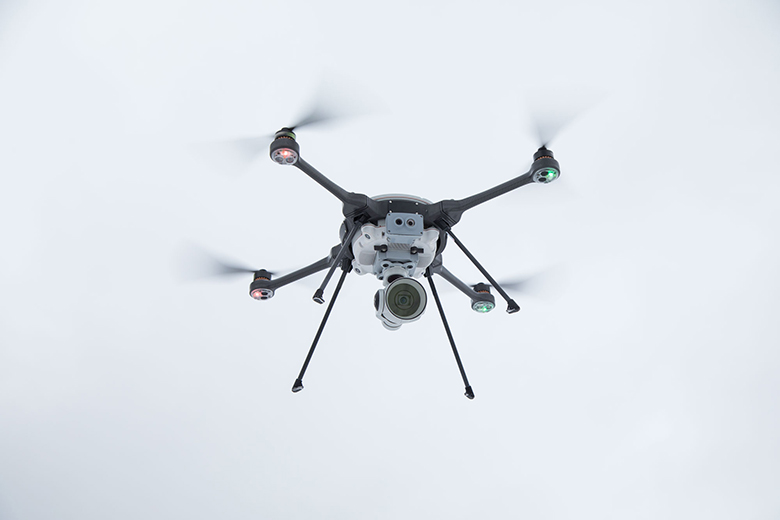 Payload up to 2 Kg
The new 2019 Aeryon SkyRanger R70  comes with an optical sensor that includes HDZoom 30 that provides eyes-on-target at a distance up to 5 km. The EO/IR Mk-Two is being incorporated in it for high fidelity daylight and thermal imagery streamed securely anywhere in the world. The new 2019 Aeryon SkyRanger R70 Drone uses the new Osprey carry and delivery payload that can attach and deliver nearly any object up to 2 kg. This R70 drone uses the new front-mounted EO/IR payload with an image fusion to supplement bottom-mounted non-camera payloads.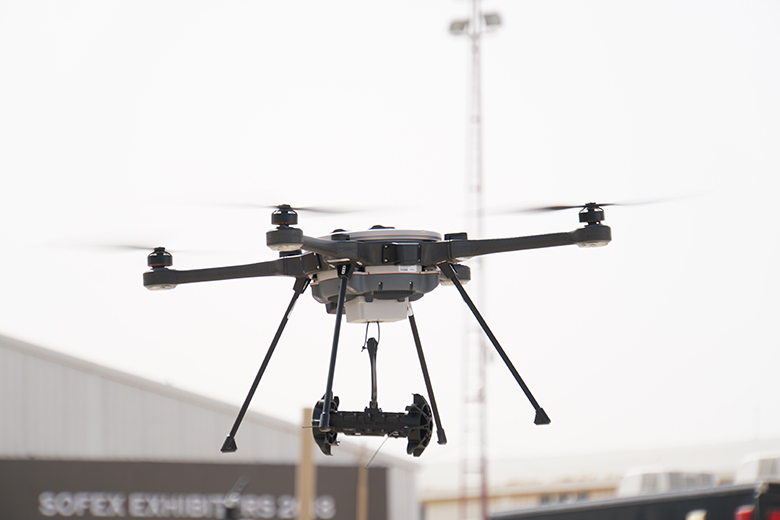 Add Custom Payloads for Specialized Missions
The new 2019 Aeryon SkyRanger R70 Drone features the Payload Development kit (PDK) that further extends payloads development to end-users. It enables the rapid development of other mission-specific payloads. The PDK offers the full set of payload development tools for electrical, mechanical and software integration.
Resilient and Field-Tested
An all-new 2019 Aeryon SkyRanger R70 opter features the carbon fiber and magnesium airframe, which is tested to IP-54/MIL-810G environment tolerances. In-flight, this Aeryon R70 Drone can withstand sustained winds up to 65 kph, and it can operate up to 15,000 MSL. The mission success is underpinned by the robust digital MIMO communications links and two independent navigation subsystems. This drone can execute semi-autonomous missions without an active wireless link for operations in denied RF environments.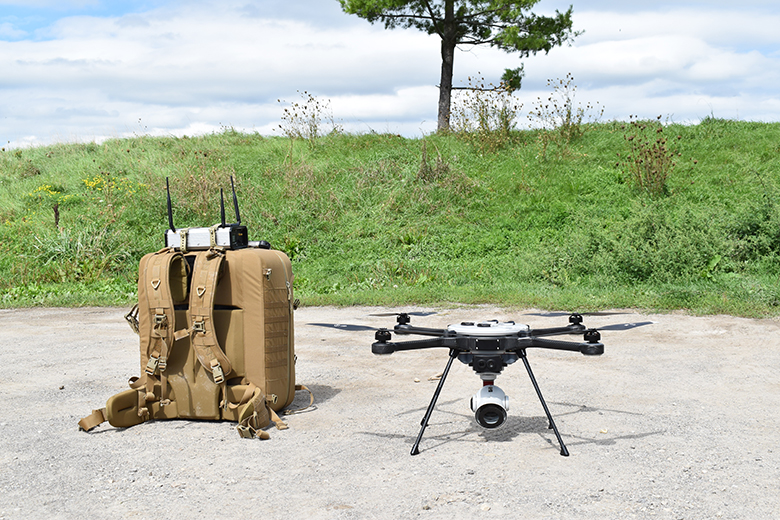 Conclusion
This article provides the full details of the new Aeryon SkyRanger R70 Drone, and it is being covered under coptercatalog.com. This drone features the best soft wares and state-of-the-art technology. It can quickly provide the lift up to 2 kg and can provide an eye-on-target from a distance of 5 km.