The Parrot is one of the best and highly popular drone manufacturers that offers the number of impressive drones on annual bases. Its Parrot 2019 Anafi Extended Drone is one of the best and highly efficient drone that contains all of those features which are necessary for a drone to become an ideal one. The full review of the Parrot 2019 Anafi Extended Drone with its price is given below.
Parrot 2019 Anafi Extended Drone – Features and Price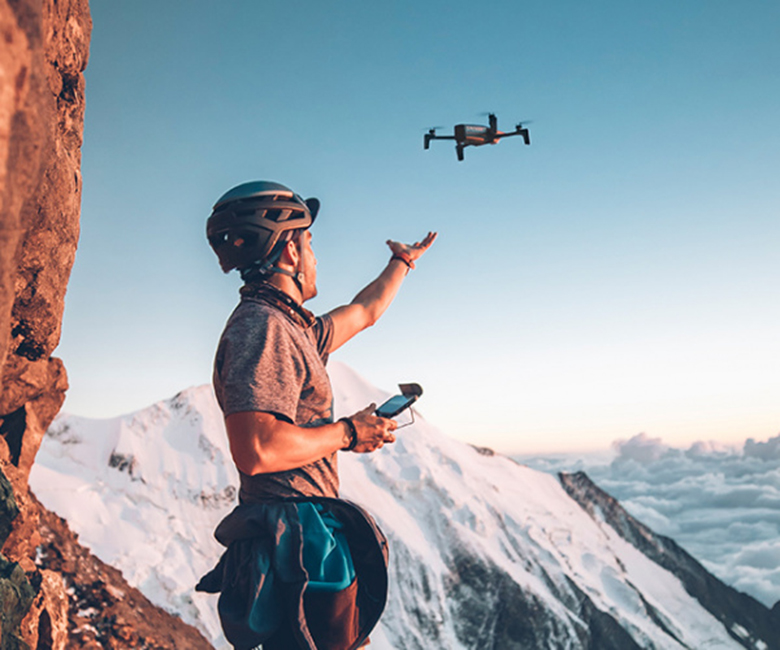 The Parrot Anafi is also known as the flying 4K HDR camera that comes in a complete travel kit including;
Parrot Anafi, the flying 4K HDR Camera.
Parrot Skycontroller 3, the long-range controller.
Two additional Smart Batteries with USB Type C Cable offering the flight time of 1 hour and 15 minutes.
An ultra-compact travel bag, specially created for Parrot Anafi Extended.
4-foldable propeller blades
2-month membership to Adobe Creative Cloud for photos or Adobe Premiere Pro CC to make the shots more striking
The pilot can show his creative flair with the high tech 21MP camera with a unique shot of 180-degree, a 3x zoom, and impressive Hyperlapse mode. One can make his photos stand out with Adobe Creative Cloud.

Travel Case
The 2019 Parrot Anafi Extended is available with an ultra-compact travel bag with tailor-made. The big can contain the Parrot Drone, Parrot Skycontroller 3, with two additional smart batteries offering 1 hour and 15 minutes of its flight time. The new on-the-go charging system allows the owner to charge batteries by using a power bank, but the power bank is not included in the case.

Creative Flair
The Parrot Anafi 2019 Extended features highly-compact flying camera with professional capacities that have been created to stand out from the crowd. The drone is versatile with extreme precision, and its lossless zoom allows the pilot to capture spectacular footage in all lighting conditions.
Stunning Images
One will obtain the right image at first click, thanks to the powerful artificial intelligence and ergonomics of the FreeFlight 6 application. This application allows the drone pilots of all levels to shoot footage from the sky quickly. It includes new Panorama modes, including 360-degree Sphere, 180-degree panorama, and Little-planet. This feature makes it different and better than 2019 Parrot Anafi Drone.

Quietest and Sturdiest Drone
The pilot can easily capture the memorable moments even when he is out enjoying his time with the most extreme adventure. The Anafi 2019 Parrot was made to resist severe weather conditions thank its high-tech carbon-reinforced frame and an athermic camera that withstands temperatures from -10-degree to 40-degree. Its powerful motor can withstand winds up to the 33mph. All that encased in one of the quietest drones available in the market in economical price.
One Pack Contains
Parrot Anafi Drone (Only 1)
Additional Smart Battery (Only 2)
Parrot Skycontroller 3 (Only 1)
Compact travel bag (Only 1)
16 GB Micro-SD card + SD adapter (Only 1)
USB-A to USB-C cable (Only 3)
Additional ultra-quiet propeller blades (Only 8)
Mounting tool (Only 1)
Parrot 2019 Anafi Extended Drone – Price
The 2019 Anafi Extended Drone is available under $899.99 only.