The 2019 Hubsan H501A X4 Air Pro Quadcopter is Hubsan's newest and most advanced FPV quadcopter. Turn any of your smartphone or tablet into an FPV controller using the Hubsan app, and the 1080p HD camera will deliver crystal-clear images and videos right in your hands. Features such as one-button automatic takeoff and landing, Follow Me, and waypoint flying open new options for Hubsan's FPV models plus it makes the advanced flying much more comfortable.
2019 Hubsan H501A X4 Air Pro Quadcopter- Features and Price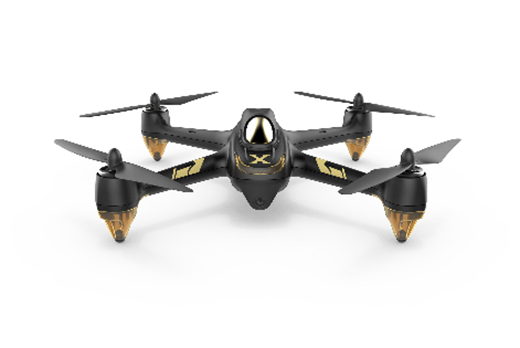 Design
On the design side, this Hubsan H501A X4 Air Pro Quadcopter uses the traditional X-style frame at around 13.4 inches x 13.4 inches, weighs 354 grams without battery. It is available in black with gold and uses brush motors. The new Hubsan X4 AIR H501A WIFI FPV Brushless Quadcopter with 1080P HD GPS Waypoint RC camera will affect not only with its sleek look but also for its robust features.
With Wi-Fi connectivity, it allows players to control the quadcopter using a mobile phone. A 1080P HD camera captures crisp, clear images in photos and videos, and delivers wireless FPV footage in real-time. The integrated GPS (global version) come up with precise positioning, making it an ideal and advanced follower. The waypoint configuration feature allows you to map routes to the application.
Features
The 2019 Hubsan H501A X4 Air Pro is driven by APP in this globally connected intelligent device and not supplied with a transmitter. The optional transmitter allows the H501A to fly more conventionally. The Hubsan H501A has a headless flight mode that makes flying more comfortable and makes the H501A even trouble-free rather than 2019 Hubsan H501S X4 AIR FPV to fly for beginners and more experienced pilots. With its headless mode, the quadcopter will always fly forward, no matter which direction it points in, so you do not need to worry about the course of the quadcopter.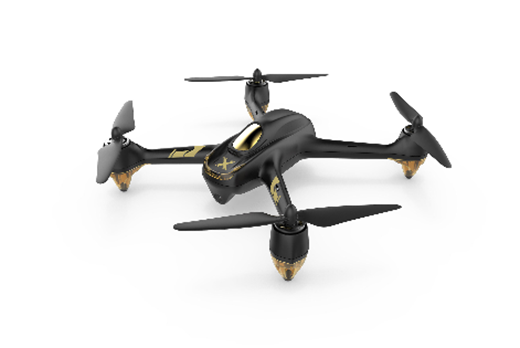 The H501A X4 Air Pro contains a real-time Wi-Fi video stream with a 1080p resolution on your mobile device for flight and image capture, which is higher than 2019 Hubsan H507A+ X4 Star Pro Drone that has 720p. With the shooting in orbit, you can set a point, and your H501A will fly 360-degree around the orbit point, allowing the pilot to capture the perfect image or video. The H501A X4 Air Pro has a range of GPS flight features, and you can set waypoints so that the 2019 Hubsan H501A X4 Air Pro Quadcopter follows the course you have placed on the map. The gravity sensor, coupled with precise GPS positioning, helps the H501A maintain a fixed position and height, all of which are controlled from the comfort of your IOS or Android device.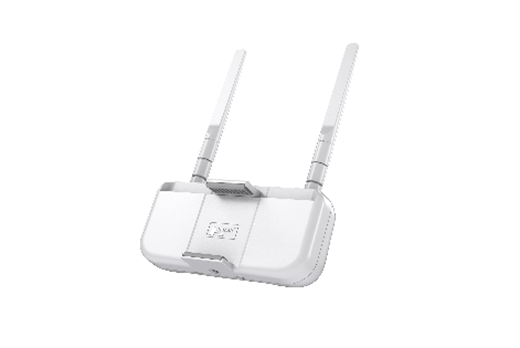 2019 Hubsan H501A X4 Air Pro Quadcopter – Package Contains
H501A Aircraft Body (Only one)
HT005 Relay Device (Only one)
7.4V 2700mAh LiPo Battery for Aircraft (Only one)
Propeller A (Only four)
Propeller B (Only four)
USB Charging Cable (Only one)
AC Adapter (Only one)
Balance Charger (Only one)
Prop Wrench (Only one)
Camera Filter (Only one)
H501A Instruction manual (Only one)

2019 Hubsan H501A X4 Air Pro Quadcopter – Price
Price range: Almost $ 199.00
2019 Hubsan H501A X4 Air Pro Quadcopter – Technical Specifications
| | |
| --- | --- |
| Size | 8.6*8.6 inches |
| Max Flight Time | 20 minutes |
| Flying Weight | 450g |
| Battery | 7.4V 2700mAh Li-Po |
| Charging Time | 210 minutes |
| Distance | 300 meters |
| FPV | Real-Time Photo/Video Transmission |
| Camera Resolution | 1920*1080P |

Conclusion
The 2019 Hubsan H501A X4 Air Pro Quadcopter is fun to ride. It has an excellent camera, ideal for recording all types of photos and captivating videos during your flights. The HT011A controller feels good in your hands, and the controls are exact and responsive. The controller buttons mimic some of the control options of the application. The camera's auto white balance turns off in places exposed to the sun, but overall, the camera produces stunning images. The H501A X4 is fast and powerful enough to climb quite quickly in altitude.